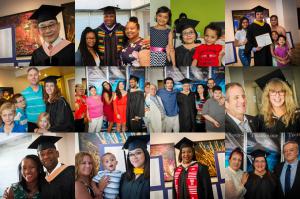 UMT graduates, families and friends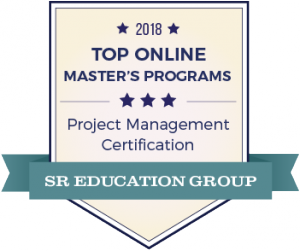 2018 Top Online PM Master's Program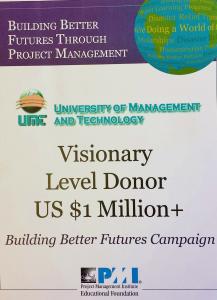 UMT Supports PMIEF's Mission
The online program you offer for working professionals is the best available option that I have found…This degree is highly in demand in the market."
— Ali Al-Rashedi, PMIEF Scholarship Recipient
ROSSLYN, ARLINGTON, VA, May 10, 2018 /EINPresswire.com/ — Committed to develop best and brightest future project management professionals worldwide through higher education, University of Management and Technology (UMT) has pledged millions dollars of academic scholarships over years in supporting Project Management Institute Educational Foundation (PMIEF), a not-for-profit organization, to build PM ready workforce, prepare PM knowledgeable youth, and empower PM capable NGOs.
Every year, PMIEF selects education scholarship recipients. For academic year 2017-2018, it announced the recipients of various of PMIEF Scholarship Awards in its January 2018 issue of PMI Today. UMT welcomed and admitted four PMIEF scholarship recipients at various levels of the study from associate to doctoral in project management. Four recipients are from Jamaica, Saudi Arabia and USA. They are,
• Ali Al-Rashedi, Saudi Arabia, 2018 PMIEF of UMT University Doctoral Scholarship
• Marlon Christie, Jamaica, 2017 PMIEF of UMT University Masters Scholarship
• Timothy Grant Bolen, USA, 2017 PMIEF of UMT Associate Scholarship for US Public High School Seniors & Graduates
• Felicia Burch, USA, 2017 PMI Information Systems Community of Practice Global Scholarship
Marlon Christie, a certified PMP and one of four IIBA certified business analyst professionals (CBAP) in the Caribbean, described himself: "As a project manager and procurement officer I enjoy solving complex problems …and mentoring others and…I plan to complete a Masters in Project Management." He also shared that his core values as a life-long learner and new father are to "Learn always, from everything."
Ali Al-Rashedi is a Chief Information Officer and IT Project Management professional with experience in strategic planning, quality assurance, and optimizing budgets and cost control. He shared with UMT: "The online program you offer for working professionals is the best available option that I have found…This degree is highly in demand in the market."
In a letter from Jeannette L. Barr, PMIEF Executive Director, to Dr. Yanping Chen, UMT's President, she thanked UMT for its generous scholarship donations, "Your support not only provides financial assistance to outstanding students like Ali, it demonstrates your commitment to build a well-prepared future workplace."
For more information about UMT scholarships donated to PMIEF, visit: https://pmief.org/scholarships/academic-scholarships/application-for-umt-bachelors-masters-and-doctoral-scholarships.
About UMT: The University of Management and Technology is an accredited university located in Arlington VA. Since 1998, UMT has built a strong global higher learning community through its online and distance education. Geographical boundaries do not limit UMT and its students who reside in 50 states, the District of Columbia, 4 US territories of the United States, and 78 countries worldwide. As of May 2018, UMT has provided various levels of education programs to 23,850 students. Of these, 12,700 have earned their degrees from UMT.
Christy
University of Management and Technology
7035160035
email us here

Source: EIN Presswire